73-page guide helps Alberta pharmacists complete a comprehensive provincial government application form (which many pharmacists – with an understandable level of intimidation – call "the exam") to receive the Additional Prescribing Authorization (APA) to prescribe Schedule 1 drugs over the counter.
For each question and subsection, the guide walks through what the province is actually looking for, then outlines approaches that the pharmacist can apply to detail the specific standards and practices that accurately demonstrate their qualification and experience.
Each Rexall pharmacist followed the guide and successfully completed "the exam."
As sole technical writer for Rexall's Learning Programs, researched the authorization law, the APA application form and the profile of typical Alberta Rexall pharmacist operations.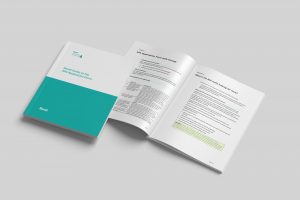 I appreciate all the hard work you do to complete our projects, and with minimal direction! It's always a pleasure to work with you.
Carley Inglis – Learning Program Manager, Rexall Pharmacy Group