55-topic operation manual for this custom manufacturer of massive industrial product strapping systems.
As sole technical writer for the company's end-user documentation, worked closely with engineers, software developers and UI developers to develop a unique operation manual for each system they commission.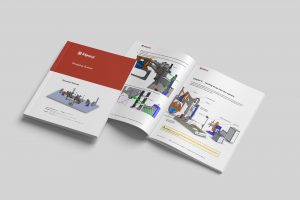 Great job. Your manuals are always so well received throughout the organization. And done in impossible time frames!
Loretta Poort – Mechanical Engineering Manager, Itipack Systems