Lab laser safety poster for operators of Vevo™ LAZR, the Class 1 laser‑based multi‑modal imaging system that enables integrated UHF ultrasound and photoacoustic imaging.
As sole technical writer, worked with the product manager to define the concept, then completed the information design, layout design, graphic design, writing and photography.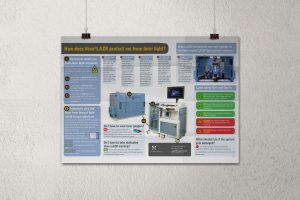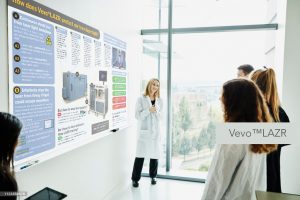 We appreciate very much everything you do for us. It is great work year after year. When we need contract work, we call you.
Randy Aucoin – Vice President, Quality Assurance and Regulatory Affairs